Upcoming Events
October 28, 2017 - 10:00 pm
October 29, 2017 - 4:30 pm
Venezuelan expression 2017
This year theme is: Diversity: Embrace it, Share it, Celebrate it, a journey through a diverse cultural experience covering the vast influence of indigenous, African, Caribbean, European and Middle Eastern cultures in Venezuela's folklore and traditions.
Venezuelan Expressions 2017 will showcase local performers and special guests: Eduardo Betancourt's Project, The Dali Quartet, Ballet Folkloric Estampas Negras, among others.
Tickets Available now presale prices
View All Events
Regálanos 40 segundos
Para ayudarnos a hacer mejor nuestro trabajo, llena esta breve encuesta que te tomará menos de un minuto responder.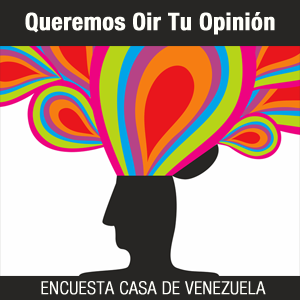 Casa de Venezuela: 10 Years
Latest News
October 09, 2017
---
October 03, 2017
---
October 03, 2017
---
July 10, 2017
---
View All News