Venezuelan Independence Celebration
Jul 5,2010
01:00 pm - 02:00 pm
Francisco de Miranda Square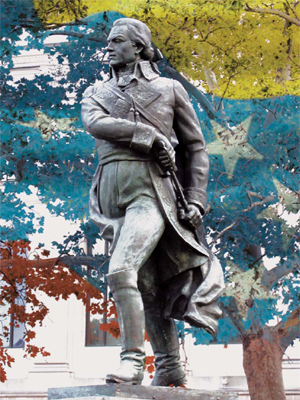 Casa de Venezuela is pleased to invite the media and the Venezuelan and Hispanic community to celebrate the Independence Day of Venezuela on Monday July 5th.
Floral Wreath Laying
The 199th Anniversary of the Independence of Venezuela will start at 1:00pm with a solemn Floral Wreath laying at the public square Francisco de Miranda.
Members, the board of directors and friends will gather for this patriotic event as Casa de Venezuela will soon engage in the preparation for the activities for the year 2011 to celebrate the Bicentennial Celebrations of the Independence of Venezuela.
Cocktail
Followed at 2:00pm with a small cocktail (*) at Mexican Post, located few blocks from the square. (
1601 Cherry Street, Philadelphia, PA 19102

)
For more information, please contact Liselotte Harrity and/or Emilio Buitrago.
On July 5th, 1811 the Independence of Venezuela was declared by an autonomist movement of the Caracas Council, which ended the nexus with the Kingdom of Spain. According to testimonies of that time, after the proclamation there was a spontaneous manifestation, led by Francisco de Miranda, along with members of the Patriotic Society and the people, and walked the city's streets fluttering flags and shouting Liberty celebrations.
(*) Cash bar event for those attending the Floral Wreath Laying at the Francisco de Miranda's Square.